Announcing Tokenized US Treasuries and Bonds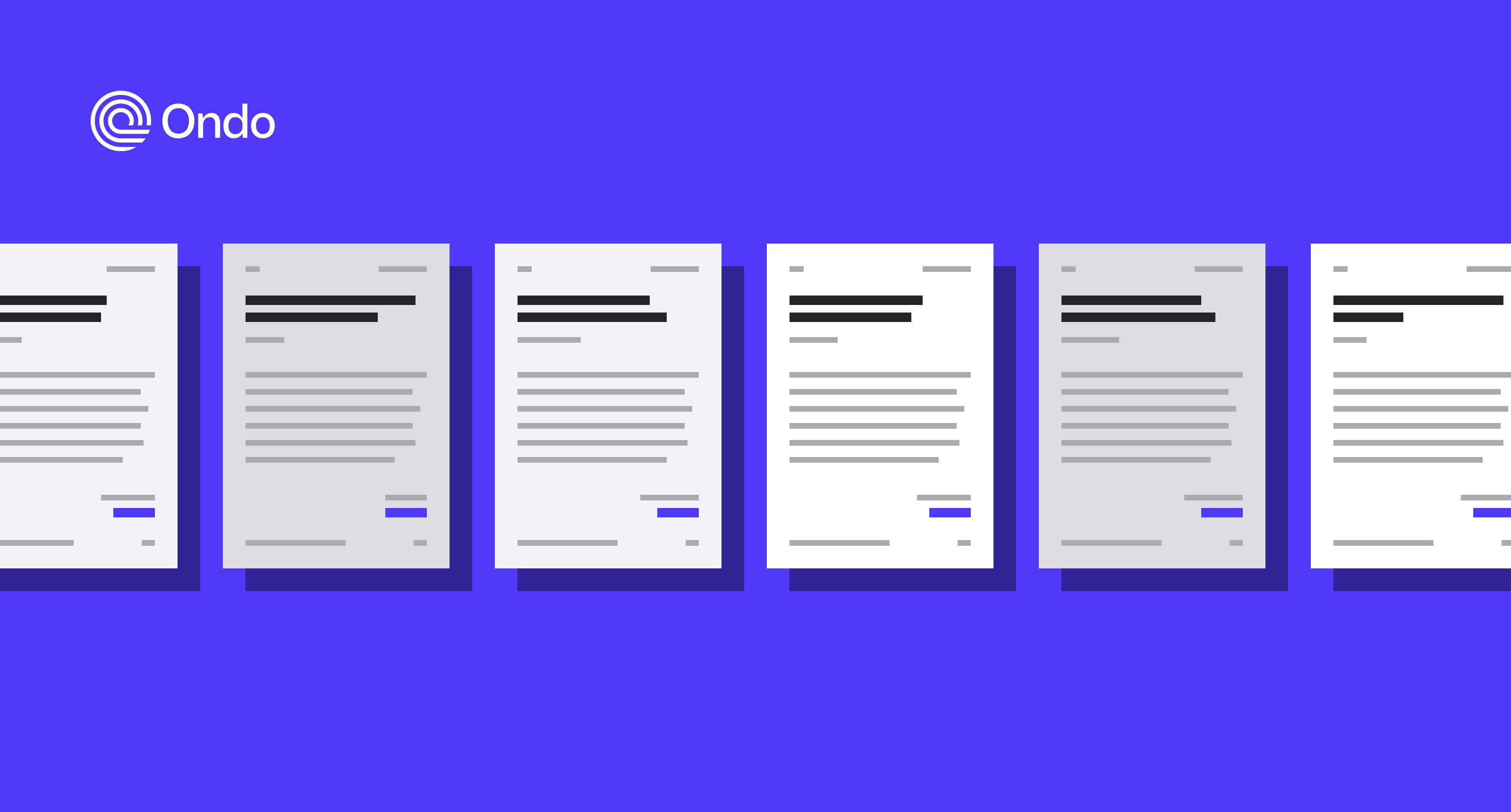 I am delighted to announce that Ondo is bringing the risk-free rate on-chain. We have launched a tokenized fund that allows stablecoin holders to invest in bonds and US Treasuries, making traditional capital markets more accessible to investors who collectively hold more than $100 billion of non-yield-bearing stablecoins. Investors will receive tokenized fund interests, which are transferable on-chain, including through approved smart contracts. We envision these security tokens and protocols that support them as creating a compliant on-chain financial ecosystem supporting both permissioned and permissionless assets, ultimately improving the accessibility, transparency, and efficiency of our markets.

Launch products
While we intend to offer a broad range of securities and other credit products for investors, we are starting off with short-term US treasuries and bonds through large, highly liquid ETFs managed by institutions like Blackrock and PIMCO. There are three separate share classes available at launch:
US Government Bond Fund (OUSG): OUSG will invest exclusively in short term US treasuries, initially via the Blackrock US Treasuries ETF (SHV)
Short-Term Investment Grade Bond Fund (OSTB): OSTB will invest in short-term investment grade, corporate bonds, initially via the PIMCO Enhanced Short Maturity Active ETF (MINT)
High Yield Corporate Bond Fund (OHYG): OHYG will invest in high yield, corporate bonds, initially via the Blackrock iBoxx $ High Yield Corporate Bond ETF (HYG)
Ondo Capital Management will be the investment adviser facilitating the purchase and sale of these ETFs. Ondo Finance Inc. will charge a 0.15% per annum management fee.

Service providers
In light of the widespread failure of unregulated firms in crypto throughout 2022, Ondo works with only highly regulated third-party service providers and holds assets in bankruptcy-remote qualified custodians. Clear Street is the fund's prime broker and will custody the fund's securities in its account at the DTC. Coinbase Custody will custody any stablecoins the fund holds and Coinbase Prime will handle conversions between stablecoins and fiat. NAV Consulting will serve as the fund administrator, maintaining capital accounts for investors, and Richey May will serve as the fund's tax advisor and auditor.

How the tokenization works
Investors in Ondo I LP can contribute stablecoins (or fiat) and will receive tokens representing their ownership in the fund. Investors can transfer these tokens between each other to effect changes in fund ownership. Investors can also use smart contracts to facilitate their financial arrangements such as by engaging in lending and trading activities with each other. The tokens themselves have transfer restrictions that will ensure they do not end up in the hands of anyone not appropriately qualified as an investor in the fund. Smart contracts that investors wish to use will also need to be approved by the fund through a compliance review to make sure they are not being used to subvert these transfer restrictions. Ondo Finance Inc. will manage the tokenization as a technology services provider.

How to subscribe
To subscribe, investors need to pass KYC and AML screening, sign subscription documents, and then fund their investments with stablecoins or USD. Subscriptions and redemptions are both offered every business day and will be executed at the share class's daily NAV calculated by the fund admin. If you are interested in subscribing to any of the above offerings, please reach out to us via ondo.finance or email us at investors@ondo.finance.

About Ondo Finance
Ondo's mission is to provide institutional-grade, blockchain-enabled investment products and services. Ondo has a technology arm that develops decentralized finance technology as well as an asset management arm that creates and manages tokenized funds.