Ondo and Polygon Labs Announce Strategic Alliance to Help Drive Adoption of Institutional-Grade DeFi Products and Services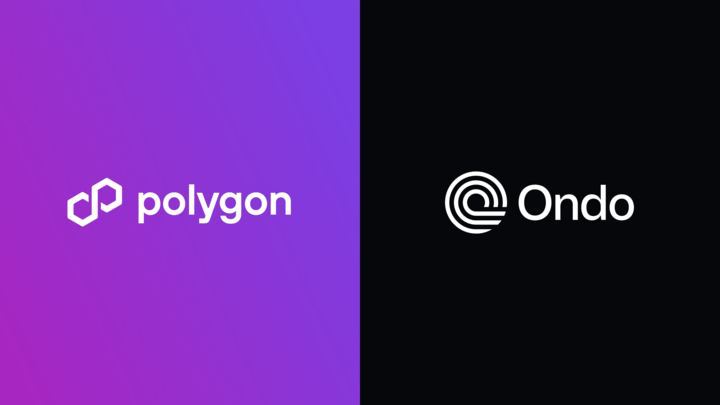 Ondo, an Ethereum-based asset manager coalescing DeFi and traditional finance, and Polygon Labs, a development team for the Ethereum scaling Polygon protocols, today announce a strategic alliance to help drive the adoption of institutional-grade products within the DeFi ecosystem. This collaboration brings together the expertise and cutting-edge technologies of Ondo with the scalability and low cost of the Polygon PoS protocol in a movement toward reshaping traditional financial markets.
Led by Founder and CEO Nathan Allman, formerly Global Markets Division, Digital Assets at Goldman Sachs, Ondo Finance became the first company to tokenize US Treasuries in February 2023, providing an alternative to stablecoins and bridging on-chain and traditional financial markets. Ondo has established itself as the leader in the field, with more than half of the market share in securities tokenization (according to Dune Analytics, Steakhouse Finance). In addition, Ondo developed Flux Finance, a novel on-chain lending marketplace that mirrors the US Treasury repo markets. Combined, these offerings have amassed more than $200 million in assets in just four months. Ondo has launched its tokenized US Treasuries, OUSG (Ondo US Government Bond Fund), on the Polygon PoS blockchain protocol. This move represents the first expansion for Ondo beyond mainnet Ethereum.
To ensure the highest quality and security of the service, Ondo's funds invest exclusively into multi-billion dollar, highly liquid, exchange-traded funds managed by the world's leading bond managers, such as BlackRock.
"We are excited to give our customers a more cost-effective means of accessing tokenized securities and to partner with the many talented builders on Polygon, delivering on our mission of bringing institutional-grade financial tools to everyone, on-chain," Justin Schmidt, President and COO of Ondo Finance.
The alliance between Ondo and Polygon Labs leverages their respective strengths and expertise to continue to evangelize for widespread adoption of institutional-grade on-chain financial products. Ondo's impressive suite of products aims to deliver secure, liquid, and compliant offerings on the Polygon PoS protocol.
Colin Butler, Global Head of Institutional Capital at Polygon Labs, said, "Ondo Finance building on Polygon is a crucial step toward bridging the gap between DeFi and institutional-grade finance. We are delighted to see Ondo deliver groundbreaking solutions that will reshape the future of finance and accelerate the adoption of institutional-grade products within the DeFi ecosystem and drive the industry forward."
For media inquiries or more information, please contact:
Ondo Finance, Inc
Justin Schmidt, President and COO: media@ondo.finance
Polygon Labs
Press contact: Polygon@cryptolandpr.com

About Ondo:
Ondo's mission is to provide institutional-grade, blockchain-enabled investment products and services. Ondo has a technology arm that develops decentralized finance technology as well as an asset management arm that creates and manages tokenized funds.
If you'd like to learn more about or subscribe to our products, please reach out at investors@ondo.finance or on our website.

About Polygon Labs:
Polygon Labs develops Ethereum scaling solutions for Polygon protocols. Polygon Labs engages with other ecosystem developers to help make available scalable, affordable, secure and sustainable blockchain infrastructure for Web3.
Polygon Labs has initially developed a growing suite of protocols for developers to gain easy access to major scaling solutions, including layer 2s (zero-knowledge rollups), sidechains, app-specific chains and data availability protocols. Scaling solutions that Polygon Labs initially developed have seen widespread adoption with tens of thousands of decentralized apps, unique addresses exceeding 287 million, over 1.4 million smart contracts created and 2.7 billion total transactions processed since inception. The existing Polygon network is home for some of the biggest Web3 projects, such as Aave, Uniswap, and OpenSea, and well-known enterprises, including Robinhood, Stripe and Adobe. Polygon Labs is carbon neutral with the goal of leading Web3 in becoming carbon negative.
If you're an Ethereum Developer, you're already a Polygon developer! Leverage Polygon's fast and secure txns for dApps you develop, get started here.
Website | Twitter | Developer Twitter | Telegram | LinkedIn | Reddit | Discord | Instagram | Facebook